Davina Semo (b. 1981)
It's not always easy to get the gentleness back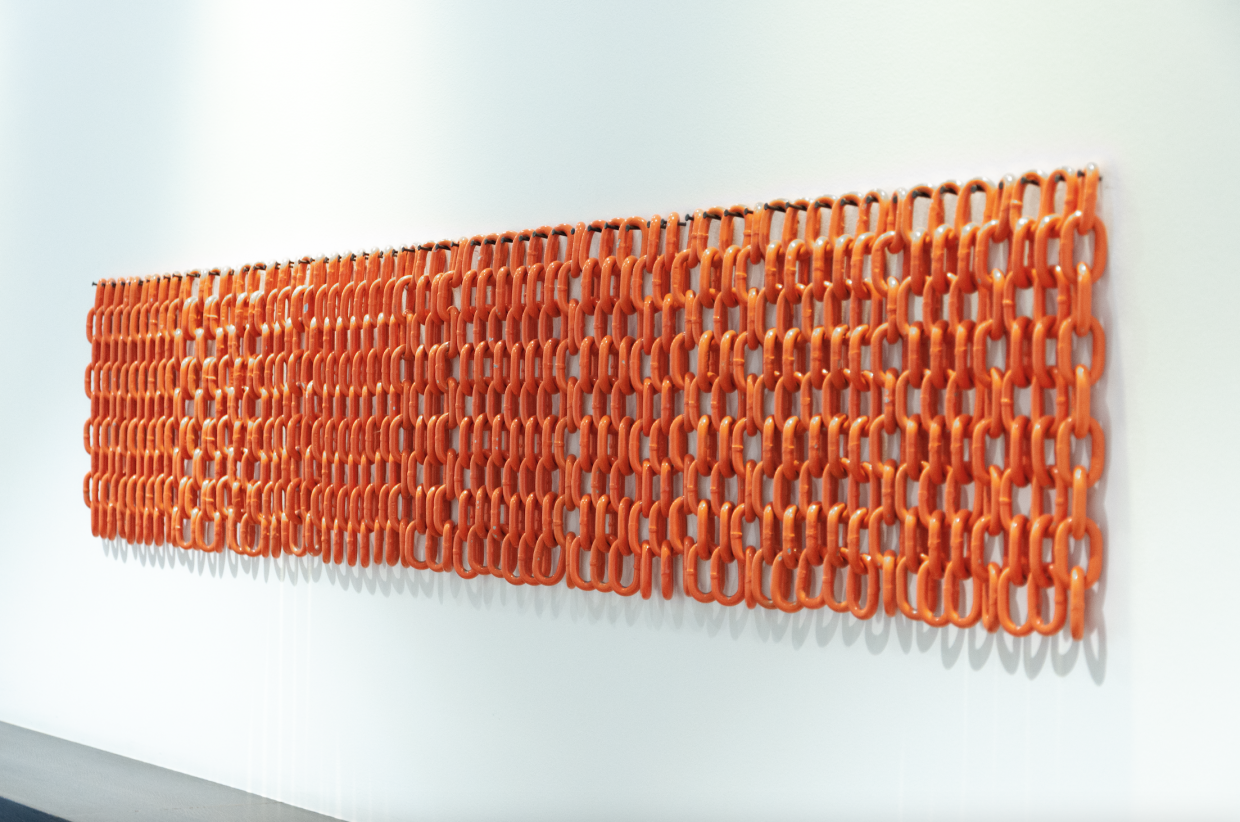 The work of Brooklyn-based artist Davina Semo largely consists of objects you might encounter on the street during a regular stroll through the city. These are elements that make up a street scene, such as markings and partitions. Semo uses smashed safety glass, pavement tiles covered with spray paint, curbstones, concrete slabs, chains and fences. These are all industrially manufactured objects whose aesthetics elude you at first. Some of them are marked with spray paint or fluorescent varnishes in a language that is incomprehensible to the layman, but holds no secrets for construction- and road workers. The objects appear to be accidental finds she picked up from the street and polished before she put them in a gallery. The careless way in which she leans her sculptures against the wall or, in other cases, attaches them extremely low to the wall, contributes to this. Mind you, these are all carefully executed objects that are only "streetwise" in appearance. Stripped of its context and function, she manages to turn an object into something of a higher aesthetic level. This "street aesthetic" isn't a rarity in the art world. In the 1950s, Mimmo Rotella brought taped and torn movie posters into the sphere of art and today, successful young artist Sterling Ruby's billboard-inspired work is strongly inspired by the streets of Los Angeles.
Davina Semo (b. 1981)
My eyes were closed and yet they did not fully bring me darkness
The etched transparent mirrors and painted steel chains purchased by Allen & Overy have a similar appearance. The grid of the mirrors is reminiscent of abstract photography and the chains, nailed on the wall next to each other, form a linked carpet that, structurally, resembles a loose knit. The colour is that of red coral. Materials that are normally used to fence off places have literally been given a much more accessible character. However impersonal and harsh the materials Semo uses, the titles of her works are very human. They're often literary fragments or fragments of conversations that are meant to be written in capital letters.