Jan Dibbets (b. 1941)
Windows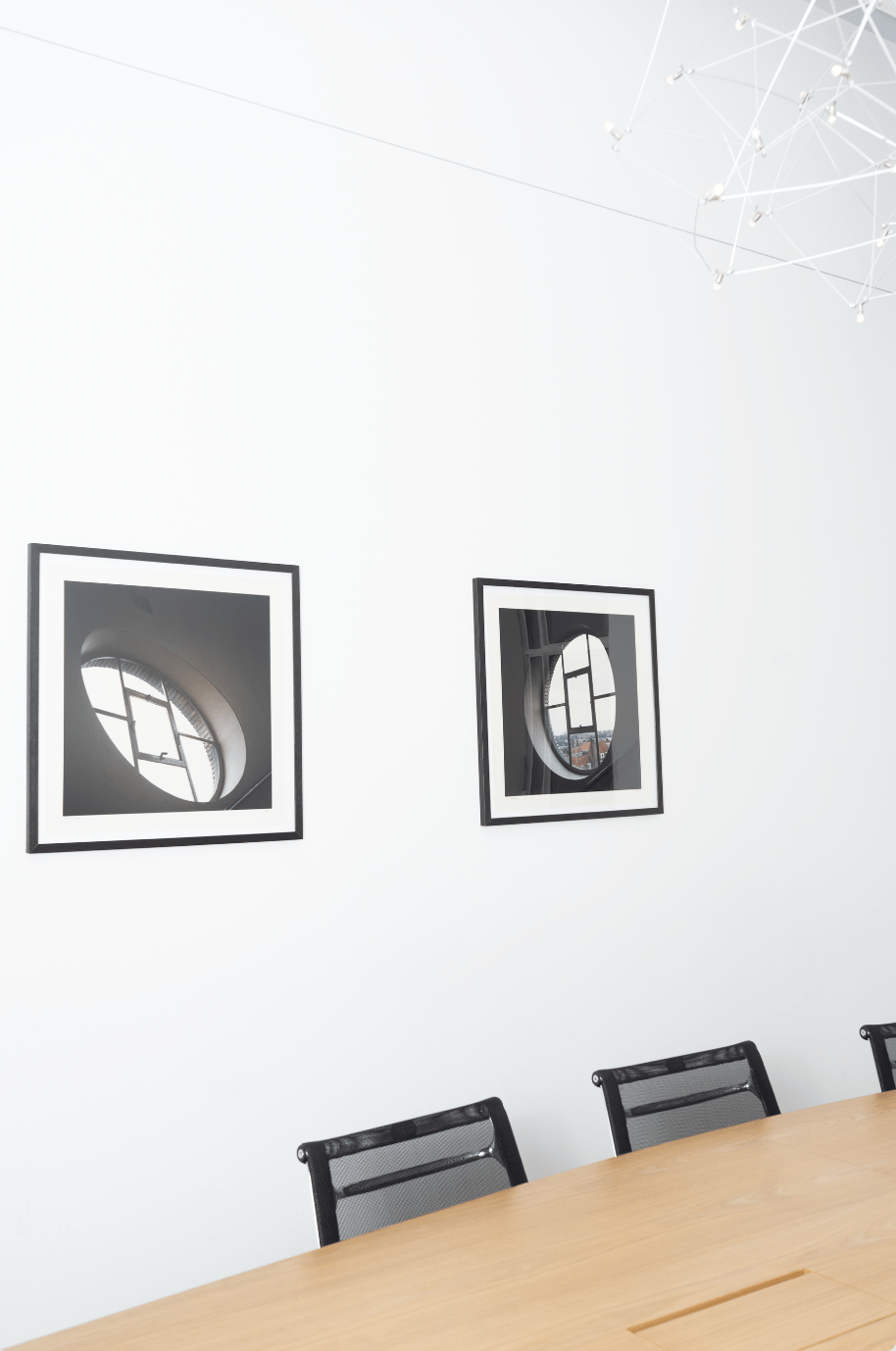 Originally a painter, Jan Dibbets is one of the most important conceptual artists in the Netherlands. The late 1960s saw the birth of conceptual art, where the process of creating and the ideology behind an artwork became more important than the final product. During the 1970s, Dibbets became the most internationally recognised representative of the Dutch art scene, alongside Ger van Elk. You can find Dibbet's work across the world's most important museum collections. Space, perception, light and time are the prime ingredients of his work, in which photography plays a central role.
From 1969 onwards, Dibbets became known for his "perspective corrections", in which he used photography to change the onlooker's point of view to create optical alterations of shapes. He applied this seemingly simple idea to geometrical forms, drawn with chalk or by means of a rope, on his studio floor or on a lawn. For projects that followed such as Panoramas and Dutch Mountains, Dibbets rotated a series of panoramic photographs a few degrees at a time by rotating the camera, which, after connecting the photos, resulted in warped landscapes. Dibbets also studied how light and shade shift over the course of 24 hours inside buildings and on their exterior walls, resulting in a portrait-like impression of a certain time of day.
From the mid-1980s onwards, Dibbets started researching the lighting and structure of a number of buildings in the Netherlands and abroad. He meticulously captures various aspects of architecture in changing perspectives. He cuts out parts of the photos, such as windows and domes, before he places them on large, evenly painted canvases, prepared with perspectival lines. The two photos in the Allen & Overy collection are closely related to this type of work. They are of particular interest because the Allen & Overy office is pictured in the works.
Dibbets photographed the round windows featured on the sidewall of the Apollo House near the central staircase. The photos have been taken from different angles: one of them from underneath at a diagonal angle, the other one from the side. As a result, the perfect circular shape of the window changes and almost becomes an oval shape, simultaneously changing the structure of the windows. Once again, this highlights Dibbets' fascination with perception, space and architecture. The two photographs have now returned to their place of origin through this purchase.