Marijn van Kreij (b. 1978)
Untitled (Private & Confidential)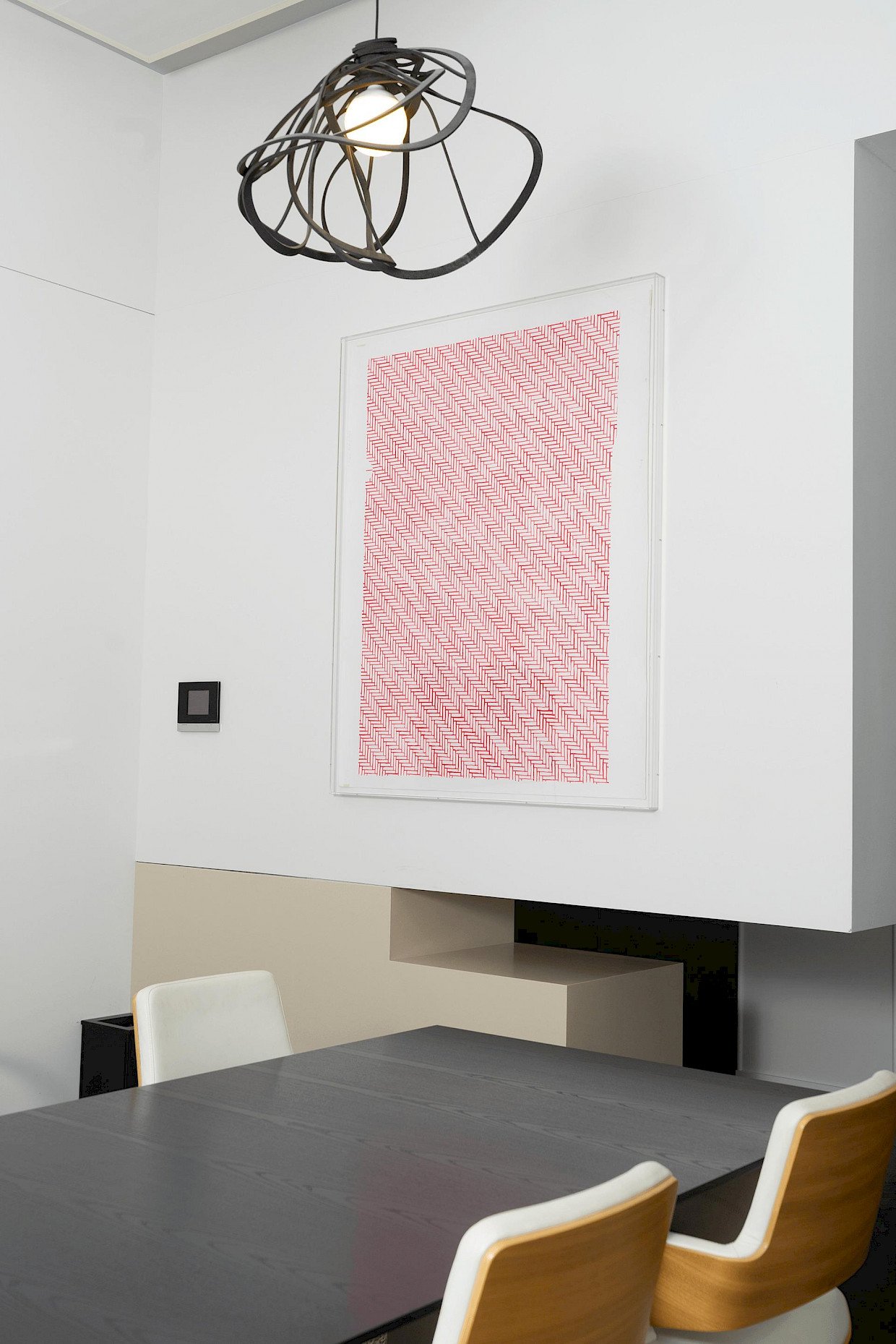 In this work, we look at a so-called security pattern, regularly found on the inside of an envelope. The patterns are meant to prevent one from reading what's inside the envelope. Van Kreij developed a fascination for these patterns at an early age. From 2004 onwards, we begin to see his first works of art based on security patterns. Since then he has made works based on the patterns of various business envelopes, each with its own, unique structure. There are gouaches and drawings with titles such as Banque Populaire du Sud, European Central Bank, Interpolis, Best Western Hotel, Budapest, etc.
Van Kreij's field of interest encompasses the topic of (the appearance of) confidentiality. The exact boundaries of privacy and confidentiality vary depending on culture and individual. After all, information can be used as a means of exchange and confidentiality can be set aside for a higher purpose, personal gain or because the receiver of the information considers confidentiality less essential than the provider of the information. There are entire forums on the internet about how to deal with the words "Private and Confidential" within a company. Apparently, the boundaries are not crystal clear for everyone and that makes it an interesting topic for Van Kreij.
He also has a fascination for the beauty and rhythm of graphic design. Repetition, copying and rhythm play a major role in Van Kreij's oeuvre. The artist endlessly works on improving his copying skills, practising the reproduction of one identical image by heart. For example, between 2006 and 2008 he made countless drawings based on a famous photo by the band Nirvana, with lead singer Kurt Cobain lying wide-legged over a drum kit. The small works of art all look very similar but differ subtly from each other due to this method. This also applies to the envelope patterns. These are never rigid "one-to-one" copies of the original, but deliberately feature beautiful – often marginal – irregularities that keep the drawings exciting.